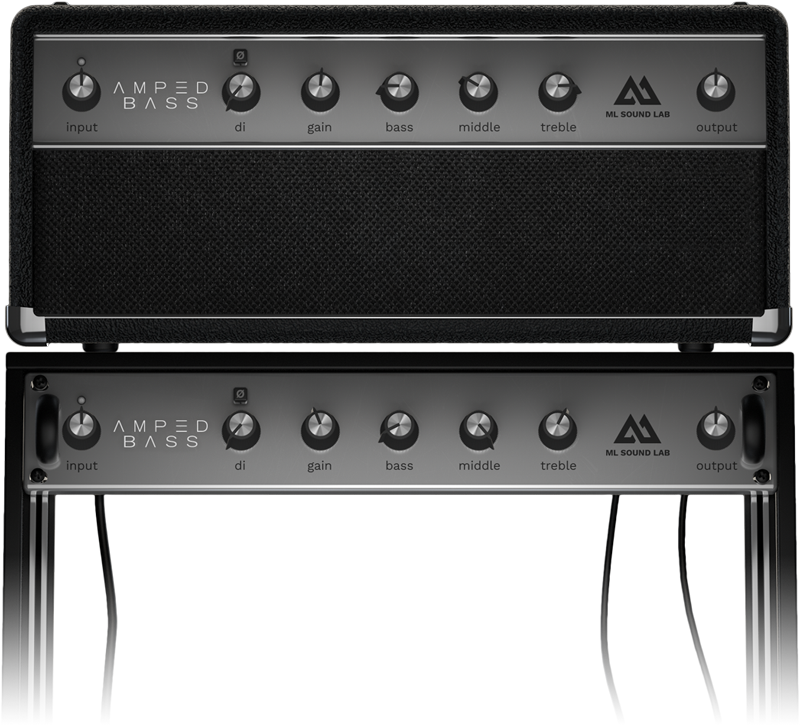 Bass guitar plugin with instant professional bass tones.
Amped Bass is a bass guitar plugin based on the industry standard bass amp and rack unit used for professional bass tones. This plugin runs ML Sound Lab's Vorna Amp Modeling, indistinguishable from real tube amplifiers. Hear it yourself and try it for free.
Included amp sims:
• Amped Bass
• Amped Bass Rack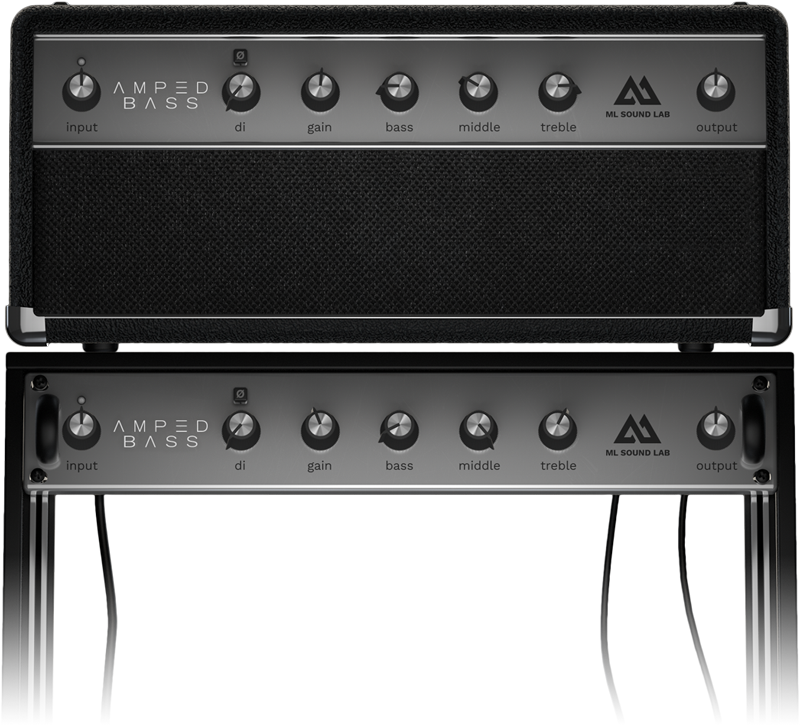 Mix and match cabinets to dial in your tone. You can move mics from the middle to the edge of the speaker, front or back and even angle mics to get a beefier sound. Choose from 4 microphone options or load in your own IRs.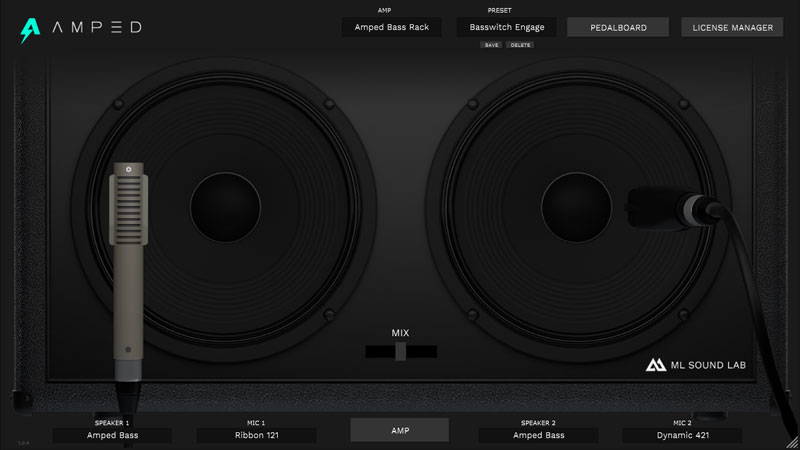 Amped Bass features a pedalboard with high quality effects pedals and studio effects.
Included pedals:
• Noise Gate
• Compressor
• Drive Pedal
• Chorus
• Analog Delay
• Reverb
Amped Bass comes with a standalone program if you want to just play bass and not record your music. No other programs needed.