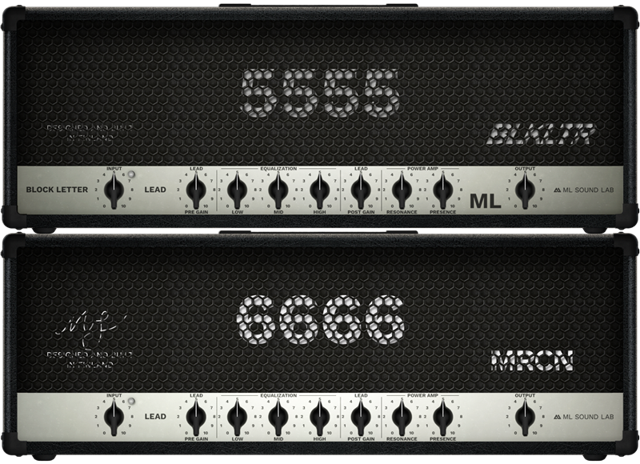 Guitar Plugin With The Brown Sound Of Metalcore
5555 Lead
5555 Crunch
5555 Clean
6666 Lead
6666 Crunch
6666 Clean
Amped Block Letter is a guitar plugin with two of the greatest high gain amps of all time. This is the brown sound of metalcore finally modelled with never-before-heard accuracy.
This plugin runs on ML Sound Lab's Vorna Amp Modeling, indistinguishable from real tube amplifiers. Hear it yourself and try it for free.
Compatible with: Windows/Mac - Standalone/VST3/AU/Mac AAX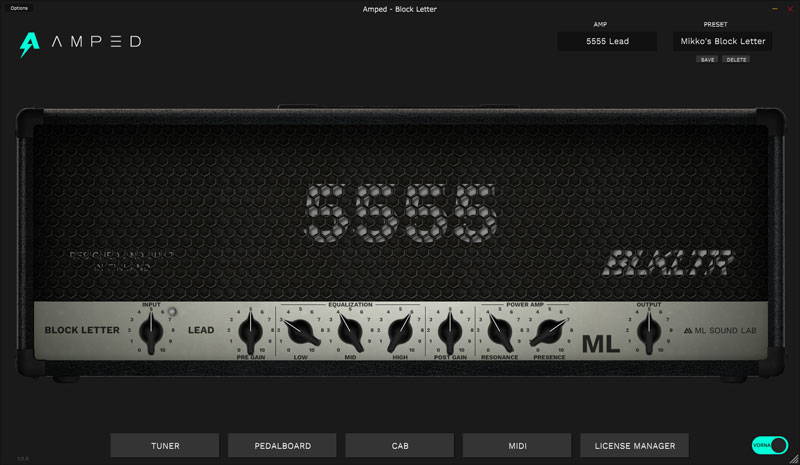 Amped Block Letter features a 3D cabinet simulator with our favorite V30 and Greenback cabs: Mega 4x12 Oversize and Mega 4x12 '91 Green. Mix and match mic combinations to dial in your tone. You can move the mics from the middle to the edge of the speaker, front or back and even angle mics to get a beefier sound. You also have the option to load in your own IRs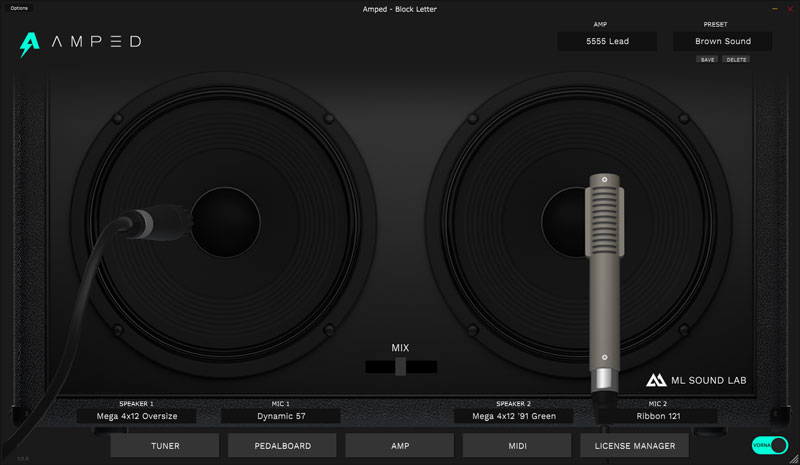 Amped Block Letter features a pedalboard with high quality effects pedals and studio effects.
Included pedals:
• Noise Gate
• Compressor
• Drive Pedal
• Chorus
• Analog Delay
• Reverb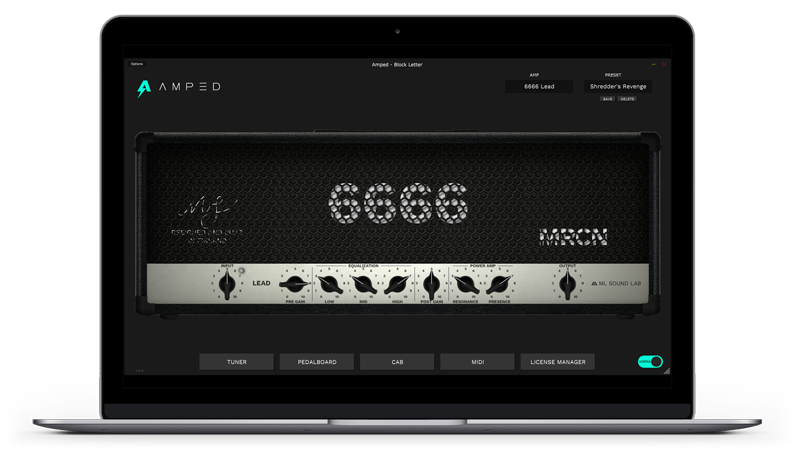 Amped Block Letter comes with a standalone program that is MIDI controllable and stage ready.

The latest Amped platform includes a reliable and precise guitar tuner section.