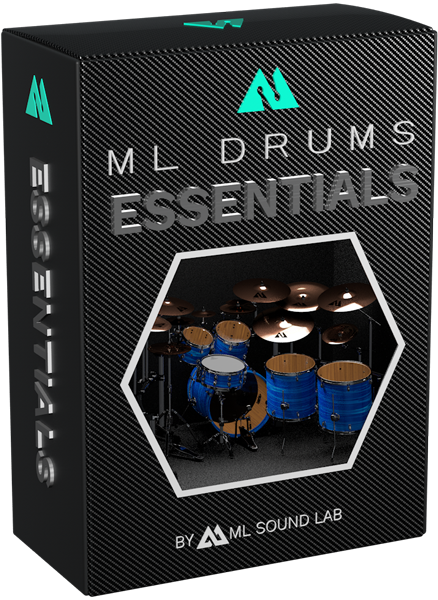 Please install the latest version of ML Drums Free to support this expansion pack.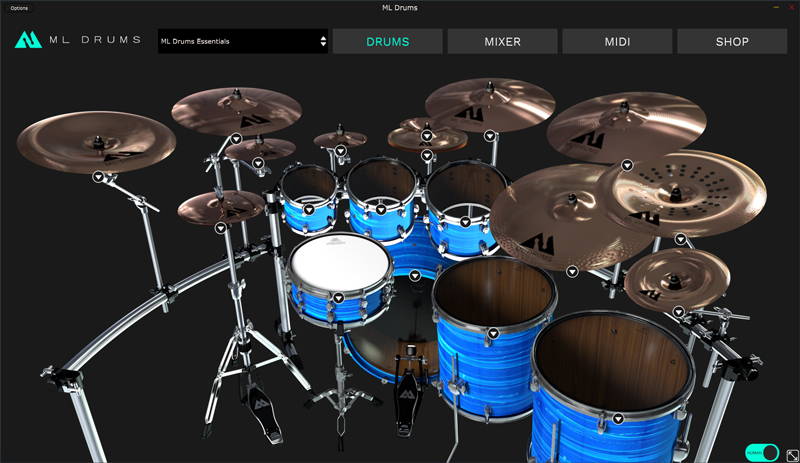 ML Drums Essentials expands your drum kit with:
Kick mics: B52A, M250, P52G & 602
Snare T SCWB 14"x5.5" (7 tunings)

Snare T SCWB 14"x5.5" V1

(Low & high tunings)

Tom T SCWB 8"x6"
Tom T SCWB 10"x7"
Floor Tom T SCWB 16"x14"
Hihat S AX Fusion 13"
Ride S HH Rock "22
Crash S AX 19"
Crash S AX 20"
China S HOLE 19"
China S AX 19"
Splash S AX 10"
Splash S AX 8"
Stax C
Bell C
Mini China C
ML Drums Essentials is based on a Tama™ Starclassic Walnut/Birch kit with Sabian™ cymbals. Whether you need a beefier kick, a snare tuning that fits your song better, or if you want more toms and cymbals, ML Drums Essentials has you covered.